Breastfeeding complications are common—but not inevitable or permanent.
Download our breastfeeding tips to help with
Painful nipples
Low Milk Volume
Engorgement and mastitis
Join thousands of women who've benefited from these principles.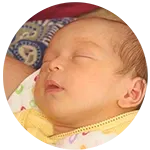 ★★★★★
Thanks to you feeding my 4th baby has been a breeze. I didn't get nipple damage. I never hurt once.
Kasey B.

★★★★★
This program taught me things nurses in the hospital didn't even know and helped me to have a pain free amazing bonding experience with my daughter.
Kimberly M.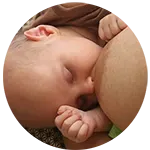 ★★★★★
Despite the setback of a c-section we still managed to have a successful first feed thanks to what I learnt from you...
Danielle B.
The Thompson Method has been featured in