Why is breastfeeding difficult for many women?
Because many hospital systems work against a woman's desire and ability to breastfeed.
✖ Forceful Techniques
The go-to breastfeeding guidance from hospitals is often forceful, out of date, and inconsistent, which can lead to painful nipple trauma and derail a woman's determination to breastfeed.
✖ The Cascade of Intervention
In the name of efficiency (read: profit), hospitals are too quick to unnecessarily intervene before and during labour… putting mothers and babies at risk of additional interventions… which can make it difficult to establish breastfeeding from the start.
✖ Mother-Baby Separation
Hospitals rush to conduct unnecessary routine procedures immediately after birth, which separates mother and baby, often interrupting the precious window of opportunity for skin-to-skin contact and the first breastfeed—The 3 Golden Hours.
What is

The Thompson Method?

The Thompson Method is an evidence-based approach to breastfeeding, grounded in an anatomical understanding of the breastfeeding mother and her baby.

But it's about more than technique. It's about belief.
★ We believe every baby should be born in their own time, not at the convenience of hospital policy, which places both women and health professionals under pressure and can derail breastfeeding.

★ We believe forceful breastfeeding techniques should be avoided at all costs. Rather, a woman should be encouraged to trust that she and her baby innately know what to do.

★ We believe a woman should be respected for her strength to give birth to her baby, with the full support of how incredible both she and her baby are.
Meet The Women Behind The Thompson Method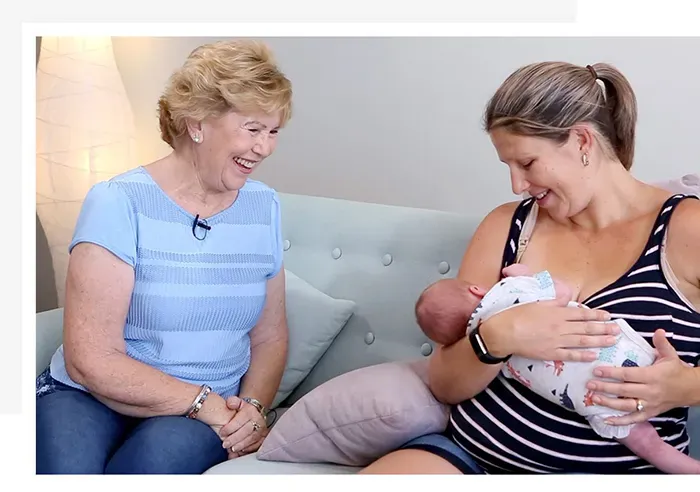 Dr Robyn Thompson, Founder
RM, RN, M&CH, BAppSc, PhD
After spending decades guiding women through labour and birth as a midwife, Dr Robyn made a curious observation: Women who gave birth to their babies at home had significantly better breastfeeding outcomes than those who gave birth in hospital.
Dr Robyn made it her mission to find out why that was the case and, at the age of 70, she was awarded the world's first PhD in nipple trauma.
Her seven years of PhD research became the basis for The Thompson Method, and her online programs have helped tens of thousands of women prevent and overcome common breastfeeding challenges.
READ MORE ABOUT DR ROBYN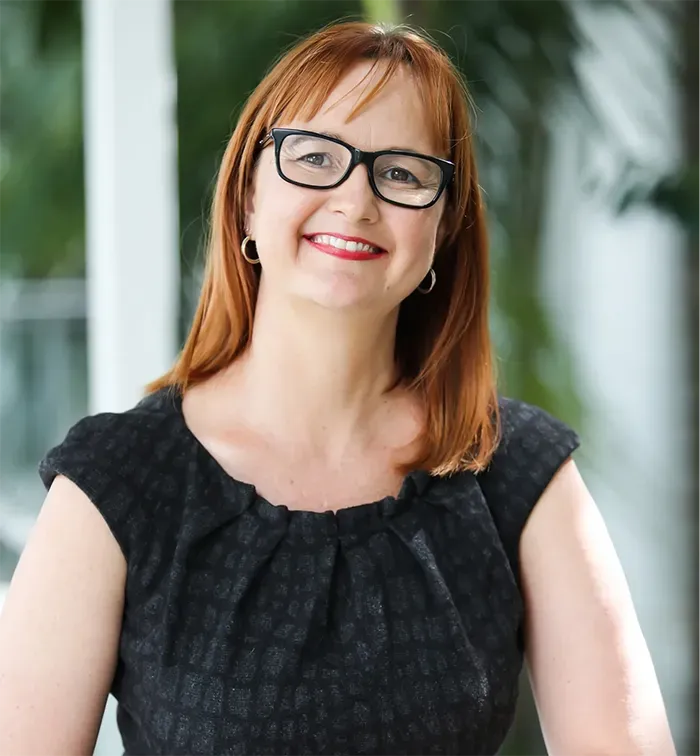 Rachael Austin
Head of Education M.AdCM, RN, RM, CF&MH, TMBP, IBCLC
Rachael is a nurse and midwife with more than 20 years of experience in both the hospital system and in private practice.
She joined The Thompson Method Team to help women around the world successfully navigate pregnancy, birth, breastfeeding, and early parenting.
Kelly Faytrouni
Certified Breastfeeding Practitioner, RN, TMBP, IBCLC
In addition to offering online breastfeeding consultations, Kelly works as a nurse on a maternity/postnatal ward, providing breastfeeding assistance to mothers and newborns in the infant feeding room.
Kelly's breastfeeding challenges with her sixth baby reignited her passion for breastfeeding education, and she now dedicates herself to guiding, nurturing, and supporting mothers along their breastfeeding journeys.
Sarah Jackson
Certified Breastfeeding Practitioner EEN, TMBP, IBCLC
Sarah's 14 years of nursing experience led her to become a fierce advocate for women's rights within the hospital system.
She's passionate about breastfeeding education and supporting women along their birth and breastfeeding journeys.
Tamika Coffey
Head of Admin, Australia
Tamika Coffey is a devoted mother of three and currently serves as the Club Admin Team Leader for Thompson Method in Australia. Tamika's top priority is the well-being of the Thompson Method members, and she works tirelessly to ensure that their needs are met. Her dedication and commitment towards supporting new mothers in their breastfeeding journey is truly commendable. In addition to her role at Thompson Method, Tamika is also a qualified mechanic. Her diverse skills and expertise make her a valuable asset to the team.
Susanna Jackson
Head of Admin, UK
Mother of two, Susanna Jackson is Club Admin Team Leader, UK. She is a proud graduate of the Breastfeeding Academy and holds a certification as a Thompson Method Breastfeeding Educator. Susanna's commitment to the Thompson Method and its members is truly commendable. She strives to make a positive difference in the lives of mothers and their babies, providing them with the tools and knowledge necessary for a successful breastfeeding experience.
Chelsea Kerley
Social Media Manager
Chelsea Kerley is a UK-based mother of two children. She has a passion for supporting pregnant and breastfeeding women and is highly involved in the Thompson Method social media channels.
With her experience in journalism, Chelsea aims to spread awareness on the importance of breastfeeding education during pregnancy. Inspired by her own breastfeeding experience, Chelsea is online with Dr Robyn on a regular basis reassuring, informing and encouraging women from all over the world.
The Thompson Method can work for every

mother and baby

.
---
Real results, backed by research.
"If we get women feeling confident and capable with their first two breastfeeds, it sets women up for successful breastfeeding for the next six months. And that's what we're doing here with The Thompson Method."
Professor Sue Kildea
● Co-Director, Molly Wardaguga Research Centre, Charles Darwin University
● Former Head of Research, Mater Mothers' Hospital (one of Australia's largest maternity hospitals)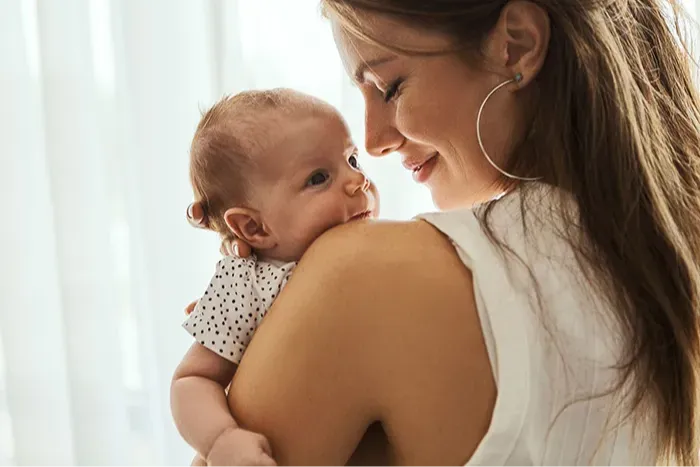 The Pay It Forward Program
We believe every woman, regardless of financial circumstances, should be able to receive guidance and support for her breastfeeding journey. Through Pay It Forward, we provide complimentary access to women and midwives who are not in a position to purchase a Thompson Method online program.
APPLY NOW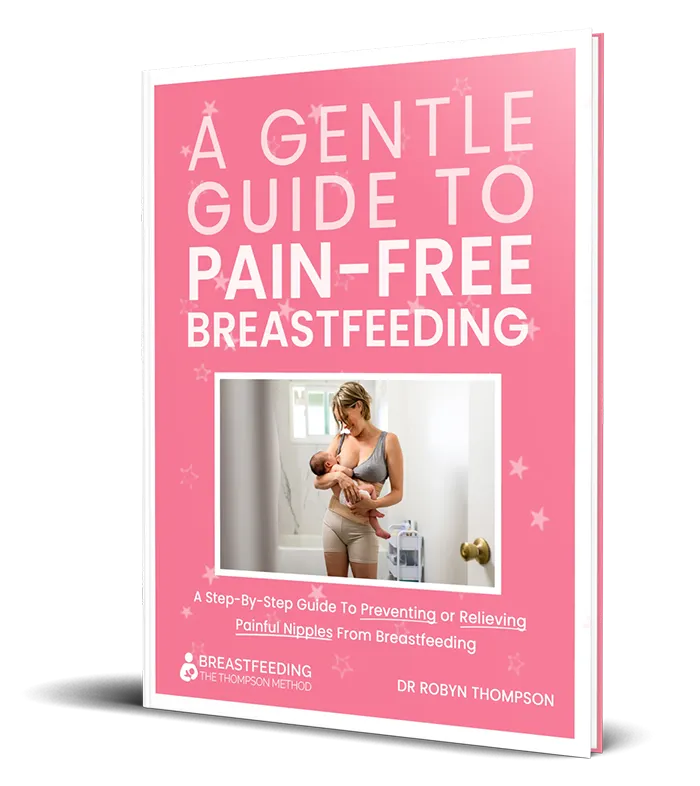 Breastfeeding Guide
Access practical tips to dramatically improve breastfeeding outcomes.
I RESPECT YOUR PRIVACY. NO. SPAM. EVER