Dr Robyn Thompson Awarded The Order of Australia Medal For Her Trailblazing Impact on Global Breastfeeding Practices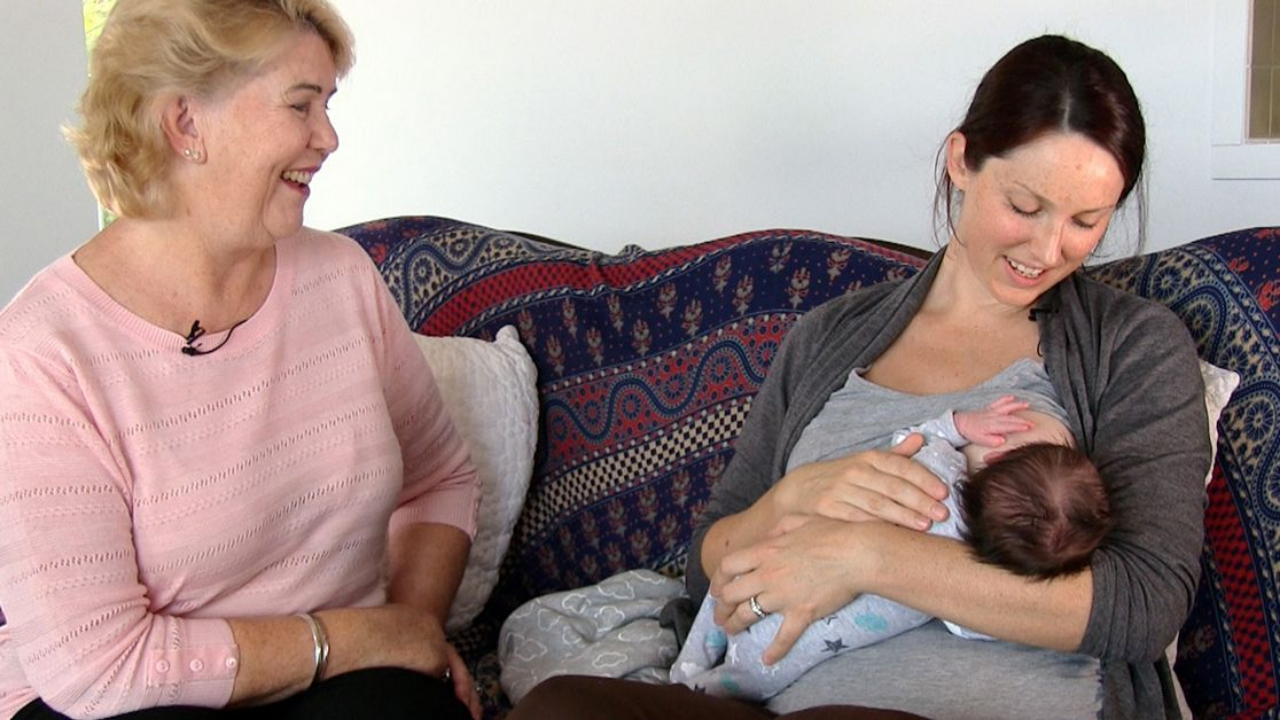 We're thrilled to highlight the extraordinary journey of Dr Robyn Thompson, an icon in the field of midwifery and breastfeeding education. Dr Robyn, a midwife and the founder of The Thompson Method, recently received the prestigious Order of Australia Medal, an honour acknowledging her remarkable contributions to mothers, babies, and breastfeeding education.


Dr Robyn Thompson working with a breastfeeding mother
Order of Australia Medal: A Tribute to Dedication
The Order of Australia Medal, bestowed upon individuals who have made significant contributions to the nation, is a testament to Dr Robyn's relentless dedication. Her work has enriched the lives of Australians and set a standard of excellence in her field.
Dr Robyn's tireless efforts in supporting pregnant women, mothers, and their babies, along with her commitment to breastfeeding education, have positively impacted countless lives across the globe.
The Thompson Method: Revolutionising Breastfeeding Education
Driven by a mission to double breastfeeding rates worldwide, Dr Robyn's work has inspired over 50,000 women. She has equipped them with the knowledge and tools needed to breastfeed pain-free and nourish their babies naturally.
The Thompson Method, her brainchild, has revolutionised breastfeeding education and support, providing comprehensive guidance and care that leaves women reassured.
An Achievement Shared
Upon receiving the Order of Australia Medal, Dr Robyn shared, "I am very surprised, yet deeply humbled and honoured to receive this award. This recognition is not just a personal achievement but a testament to the collective effort of my wonderful team who have supported and worked alongside me."
Dr Robyn Thompson: An Inspiration Beyond Borders
Her unwavering dedication and accomplishments serve as an inspiration to all. Dr Robyn's influence extends beyond geographical limits, earning her the status of a global influencer in breastfeeding support.
Through her research, expertise, and gentle approach, Dr Robyn has become a beacon of hope for women seeking a pain-free and fulfilling breastfeeding journey. Her efforts exemplify a heartfelt dedication to the wellbeing of mothers and babies worldwide.
Congratulations, Dr Robyn Thompson, on this well-deserved recognition. Your passionate advocacy continues to make a profound difference in the world of breastfeeding education.