Safe Space
to ask all your birth and breastfeeding questions

Caring Community
so you know you're not alone on your journey
Expert Assistance
to feel confident as you prepare for your estimated due date
Introducing the

Beautiful Breastfeeding

Program
Receive step-by-step guidance 

in a supportive setting.

 
Over the course of four* weekly interactive classes, your certified guide will help you and your partner develop your unique birth and breastfeeding plan.
Week 1
Preparing for Birth & Breastfeeding
Understand how your labour and birth experience can influence your breastfeeding journey, and feel prepared to advocate for your and your baby's needs.
Week 2
How to establish breastfeeding
Know what to do immediately after birth so you're less likely to have to feed your baby formula and more likely to begin your breastfeeding journey pain-free.
Week 3
How to sustain breastfeeding
Discover key principles to reducing volume-related complications and understand how to regulate your milk volume if any challenges arise.
Week 4
Preventing nipple trauma 
Learn a gentle positioning method to help avoid or relieve painful, grazed, or damaged nipples—even if you've previously experienced nipple pain or trauma.
*Many Thompson Method certified guides also offer Beautiful Breastfeeding as a 'fast-track' class schedule in 2 sessions to accommodate those whose estimated due date is fast approaching.
Beautiful Breastfeeding also includes: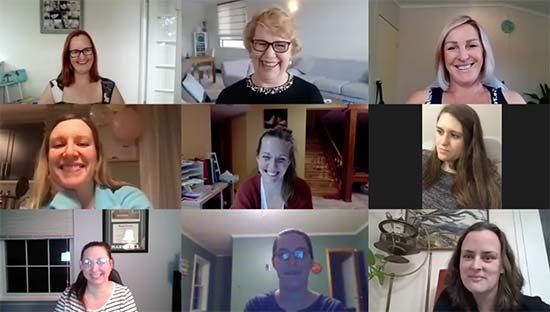 Interactive "Ask a Midwife" Live Zoom Calls
Ask questions and receive personalised guidance from Dr Robyn Thompson and her experienced team of midwives and certified TM Practitioners.
Live Group Support with Breastfeeding
Receive free support by Zoom to address any pain or discomfort that arises over the early days and first week of breastfeeding.
The Thompson Method Breastfeeding Program
*Lifetime access to the Thompson Method Breastfeeding Course with 24/7 support in the Breastfeeding Club. 

EXCLUSIVE BONUS 1
A Healthcare Provider's Guide to the Thompson Method

A special video from Dr Robyn to help your medical team support you to achieve your breastfeeding goals.
EXCLUSIVE BONUS 2
A Partner's Guide to the Thompson Method

A video series from Dr Robyn specifically designed to help your partner or advocate best support during birth and breastfeeding.
EXCLUSIVE BONUS 3
A Grandparent's Guide to the Thompson Method

Dr Robyn's special video series for your family and friends, offering suggestion on how they can best support you and your baby in your journey.
In-Person Local Support
Meet in-person with a local Thompson Method certified Educator and other expecting mothers in your local community.
Online Small Groups
Meet online with a Thompson Method Certified Educator and other expecting mothers from around the world (Individual or group classes available).
Find your Thompson Method Certified Guide.
If you're pregnant, look for a TMBE.  If you're currently breastfeeding, look for a TMBP.
What mothers have to say about The Thompson Method, 

the foundation of Beautiful Breastfeeding...
★★★★★
I had my baby boy on Monday via an emergency c-section. The midwives on the ward are amazed this is my first baby and we are feeding so well. 
I know that without your research and the course, it would be a whole different story! I feel confident with my breastfeeding journey and appreciate the support you continue to provide in the private group.

- Amanda J.
★★★★★
I actually WANT to breastfeed my baby after birth. She's a little over 24hrs old, and our breastfeeding journey is already 1,000x better than my last four.
By this time I usually had cracked and bleeding nipples, but thanks to The Thompson Method, it is painless and inviting. Things are going amazingly and she latches like a champion all on her own.

- Natalie W.
★★★★★
It's so scary to be a first time mom,. You have to worry about pregnancy, labor, delivery and everything else that comes after that. But having the knowledge from the Thompson Method has made my breastfeeding journey amazing!
I am now 4 months [exclusively breastfeeding] and breastfeeding has been by far the most enjoyable part of being a mom.

- Stacey
Our Certified Educators are here for you.
Our ultimate aim is to help you to reduce the risk of painful breastfeeding complications so that you can not only be in control of your breastfeeding journey, but so you can truly enjoy the precious time spent between a mother and her baby." - Dr Robyn
Dr Robyn Thompson, PhD
★ 50+ years of midwifery and breastfeeding expertise
★ 54,000+ mothers and professionals helped globally
Breastfeeding can be beautiful.
Connect with a Certified Educator.

If there's no Certified Educator near you, don't worry! We offer online options so everyone can participate.
Feel confident and prepared.

Discover an gentle approach to positioning and latching, know how to establish and maintain your breast milk supply, and understand how to avoid painful nipples from the start.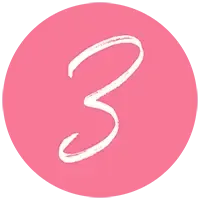 Breastfeed for as long as you choose.

Even if you encounter challenges, you'll feel at ease knowing Dr Robyn, her team, and our incredible community have your back at any stage of your birth and breastfeeding journey.
What's the difference between Beautiful Breastfeeding and The Thompson Method Breastfeeding Program?
What does Beautiful Breastfeeding cost?
Won't the hospital show me how to breastfeed?
I'm already breastfeeding. Is this program for me?
Should I still do this program if I'm going to an antenatal class?
What's so different about The Thompson Method?
When should I start the program?
What are the 3 Golden Hours?
This isn't my first baby. Is this program for me?
I have _____. Will this work for me?
How do I access the program?
How do I know if The Thompson Method will work for me?
How long does the program take?
Can't I wait to see if I actually need something like this?
How long do I have access to the program?
Why should I buy a course when so much information is available for free?
What's the difference between an Educator and a Practitioner?